Our incoming phone lines are open 10.00am to 1.00pm and 1.30pm to 3.00pm, Monday to Thursday only, however, we are all here working full, normal hours, i.e. 9.00am to 5.00pm Monday to Friday, so if you need to email, or leave a voicemail, we will gladly respond promptly.
How we work
We have a Nationwide Collection & Delivery Service to Professionally refill your cushions!
Here's how our Nationwide Service works…
1
Give us a call on Freephone , click here to use our online form, or drop us a line at and we'll ask you for approximate sizes of the cushions you're thinking of having refilled and what their original filling is, i.e. foam, feather, fibre.
We'll explain the options open to you and give you a guide price. If this sounds of interest to you then we will send you out our special packaging bag: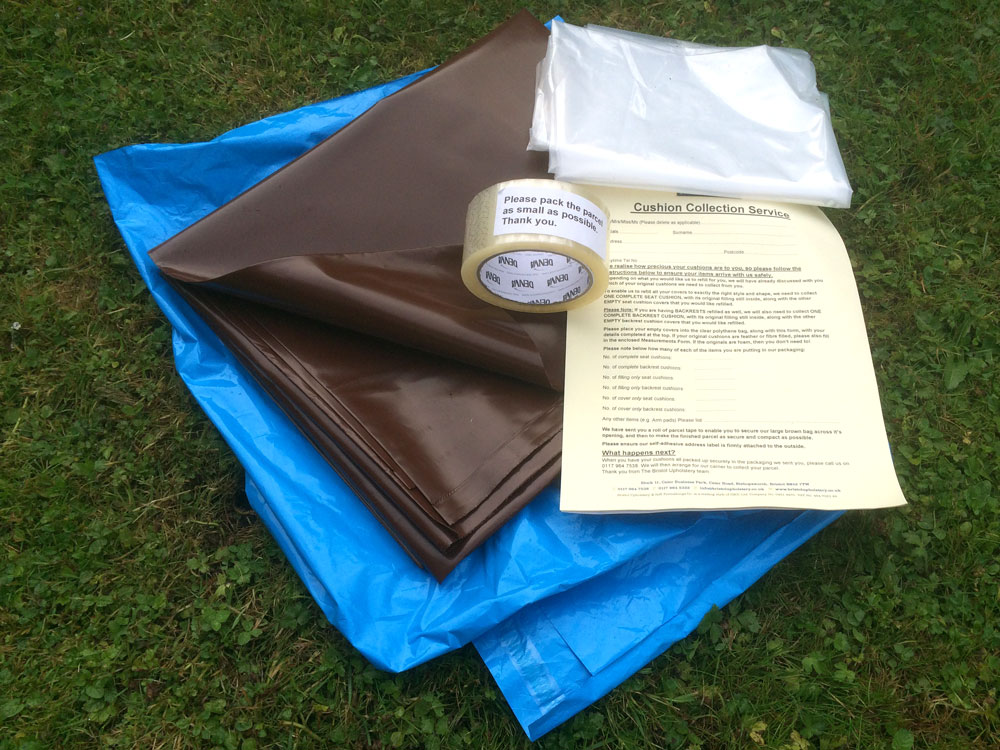 We only need to borrow one complete seat cushion with its filling, and one complete back cushion (if you're having the backs refilled) and just all the remaining covers without their fillings. We also ask you to fill in the blank diagram we send you with 2 measurements of your sofa/chair that we need to know in order to correctly refill your cushions.
2
When these are safely put into our packaging bag, just let us know the parcel is ready to be collected and we will then arrange for our courier to collect it from your home, place of work, or whatever location is most convenient for you.
Your cushions will then arrive safely with us, a day or two later.
3
Once we've measured the exact sizes of your cushions and looked at the type of covers, we'll then give you a call to discuss the various options open to you and give you a final fixed Quotation.
Rest assured that all our staff are very knowledgeable and have a great deal of experience in all the specialist aspects of cushion refilling…however bad you think your cushions may be…we'll certainly have seen a lot worse over the years!
You are under no obligation at all to proceed with the final Quotation that we give you. But as we will have already given you an approximate price when you originally enquired, it's very rare for the final Quotation we give you after receiving your cushions to be any great surprise! Indeed, we can only remember one occasion in the last 24 years that a customer has decided not to proceed!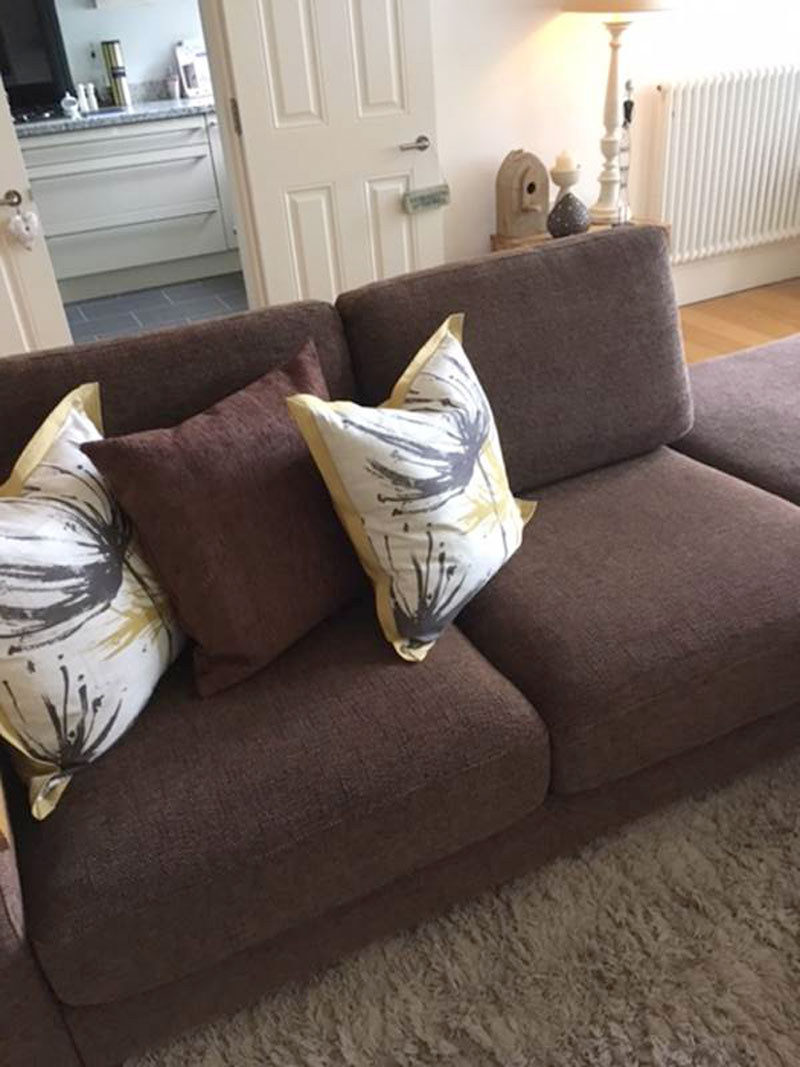 4
Once you've accepted our Quotation and asked us to go ahead and refill your cushions, we complete a detailed instruction sheet that then accompanies your cushions into our production department.
Please see the 'Our Cushion Refilling process' page for details as to how we go about refilling your cushions.
Give us a call on Freephone , click here to use our online form, or drop us a line at to find out more, including an approximate quote.
We promise you a friendly, professional response.