Our incoming phone lines are open 10.00am to 1.00pm and 1.30pm to 3.00pm, Monday to Thursday only, however, we are all here working full, normal hours, i.e. 9.00am to 5.00pm Monday to Friday, so if you need to email, or leave a voicemail, we will gladly respond promptly.
About the Cushion Refilling Co.
Filmed by video production agency TopLine Comms
Better than any amount of words… we've made the short video above to tell you about our company and the services we offer.
Our family run business started life over 30 years ago and for the last 23 of these our Professional Cushion Refilling Service has gradually become ever more popular, serving customers throughout Britain. We are part of our sister business 'Bristol Upholstery and Soft Furnishings Co.' and continually growing demand has led us to create an additional specialist division within our business, hence our name… The Cushion Refilling Co.
By using our Professional Cushion Refilling Service, we successfully and safely collect and return your cushions from your home, wherever in mainland U.K. you live.
NOT A CHEAP JOB… A PROFESSIONAL JOB!
Over many years we have seen numerous examples of cushions that have been refilled by companies (or customers themselves) simply putting a piece of cut foam, or extra filling, into their cushion cover and hoping for the best. Invariably this gives a poor appearance, a loose and baggy cover and very short term comfort that soon looks and feels as poor as previously.
BELOW is NOT what we offer…
On the left a cushion previously 'refilled' by a 3rd party only 4 months ago… and on the right the same cushion after our Professional Refilling Service, ready for years of comfort and correct appearance.
What we DO offer…
Friendly, professional advice given over the phone or by email, or if you're local, in person in our 3,000 Sq. Ft. permanent Showroom, all backed up by a safe and secure door-to-door free courier collection service from your home, wherever you are located.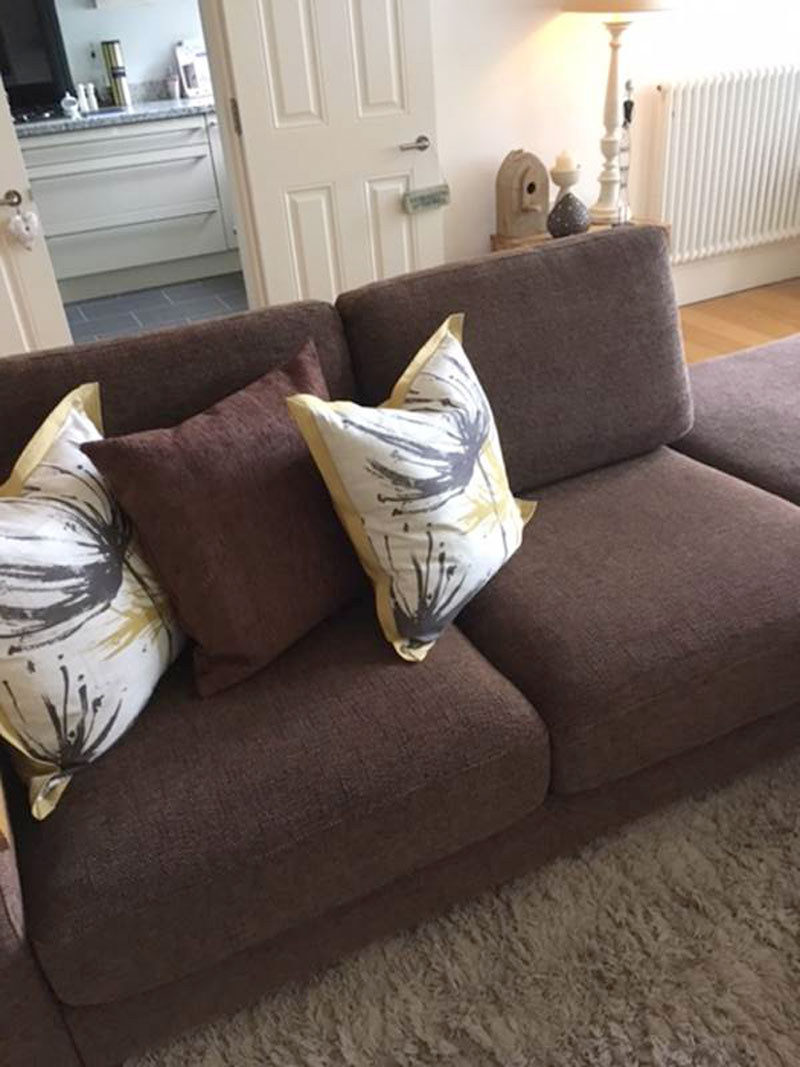 "Many thanks – brilliant service absolutely as described and cushions have transformed the sofas into looking (& feeling!) like a new purchase. Delighted and would unreservedly recommend."
L. Grote
Colchester
Please explore our website to see how we offer a cushion refilling and re-plumping service that is professionally different…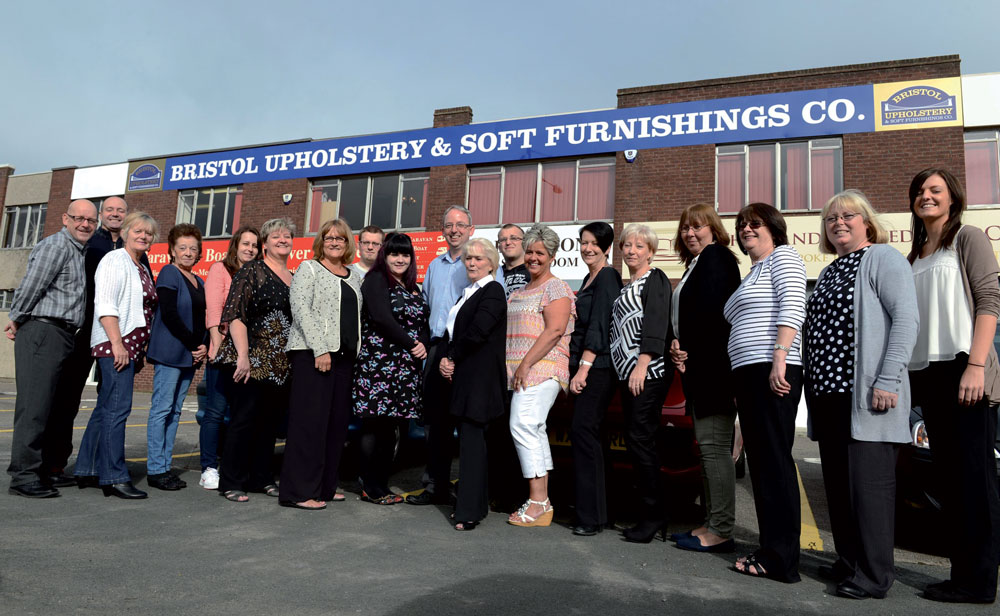 OUR STAFF
The growth of our business over the last 30+ years has led us to now employ 37 local staff, all of whom are non-commission paid and have a hard won reputation for their knowledge, friendliness and dedication to providing excellent customer service.
We're proud that many of our staff have been with us for over 10 years… and four of them for over 20 years!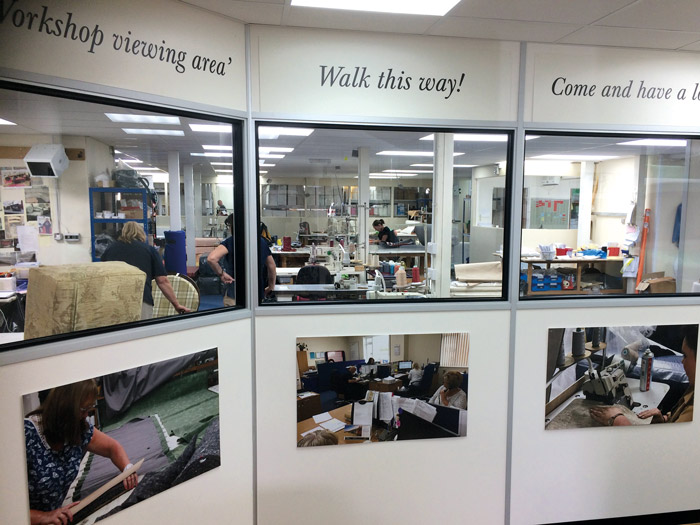 We've recently invested in our Bristol based Showroom to provide a 'Customer Viewing Gallery' which enables visitors to our Showroom to see how we work.
Give us a call on Freephone , click here to use our online form, or drop us a line at to find out more, including an approximate quote.
We promise you a friendly, professional response.
Some Recent Cushion Refilling Projects
Just a taste of some recent projects we've worked on! Click on an image to view in full…