WE'RE BACK!
We hope all our customers, old and new, are safe and well.
Having temporarily closed our business on 24th March, we began a PHASED re-opening on 1st June. As a result of the on-going Covid-19 situation, the following temporary changes to our business are necessary:


• Our Reception and Showroom will regrettably NOT be open to visitors.

• Our phone lines will be open 10.00am to 3.00pm Monday to Thursday.

• Due to the very large number of enquiries we have received over the 10 weeks we have been closed, please bear with us while we gradually work through these and respond.

• For any new enquiries, please email rather than phone, if at all possible.


We thank you for your understanding during this difficult time and we wish you and yours all the best and hope you can stay safe. We have been in business for 32 successful years and we look forward to serving you for another 32 years!

Thank you and best wishes


The Cushion Refilling Co. Team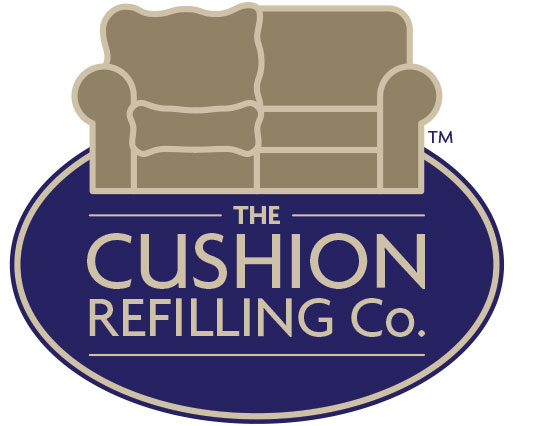 The Cushion Refilling Co.
For 23 years we have been expertly and professionally refilling the sofa and armchair cushions for
CUSTOMERS ALL OVER THE U.K.
Filmed by video production agency TopLine Comms
Better than any amount of words… we've made the short video above to tell you about our
family-run

company and the services we offer.

If you 'bottom out' every time you sit on your cushions and they lack the support and plump appearance that they once offered, then we have vast experience in expertly providing the answer! As you'll see on this site, there's much more involved in professionally refilling cushions than just putting a piece of cut foam in your cover and hoping for the best!

Please see the images and comments below, received from recent customers…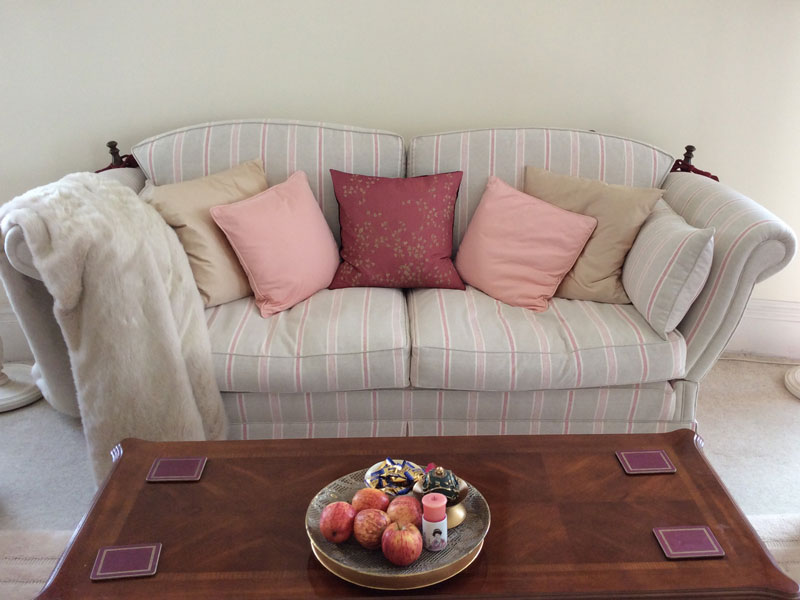 "Thank you to all the team for the wonderful job done on re-filling my sofa cushions. I'm delighted with the results. I've been impressed by the speed, responsiveness and efficiency at every stage of the ordering process and the craftsmanship and quality of the finished product is excellent! They look good and are fantastically comfortable. Well done to everyone involved. The cushions for a second sofa, together with another chair are on their way to you now as this initial trial proved so successful. Attached are before and after pictures (above). The 'before' shows the flattening and creasing to the seat cushions after I just sat down and stood up again. The 'after' picture shows how the seat cushions stayed looking immaculate after I bounced up and down several times like a woman possessed! Perfect! Thanks again from a very satisfied customer. Here's hoping and trusting my second order is just as successful."
Julia Thorn
West Sussex
Whether you have foam cushions that have lost their 'oomph', or you're fed up with continually having to 'plump up' feather or fibre filled cushions then we can professionally solve all these problems!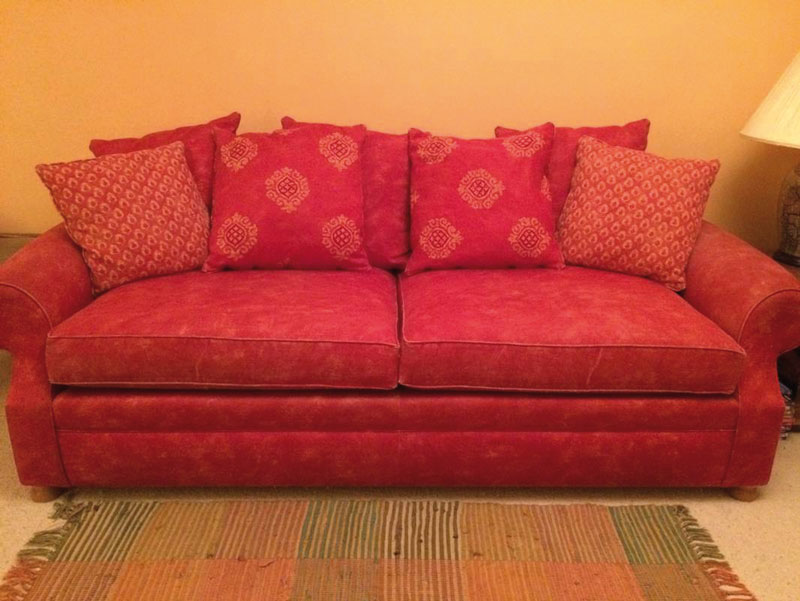 "My children used to make my old sofa look terrible (see images above). It was beyond plumping. It was not comfortable. We are so happy with our new scatter cushions and sofa cushions. Our sofa is transformed. What's more it's always comfortable and does not require plumping. It took a couple of days to get used to the new filling - but now it is so comfortable. Many thanks for your great service."
S. Frenchay
Edinburgh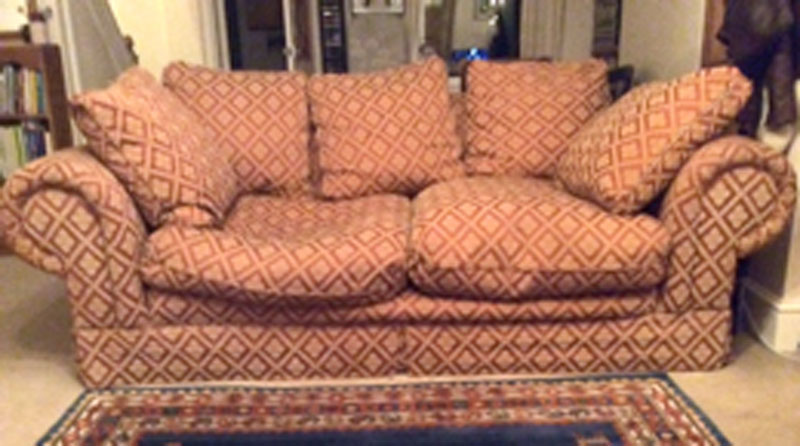 BEFORE
Mrs Felthouse from Dorset had original feather filled cushions that had lost all their comfort and looked decidedly uninviting…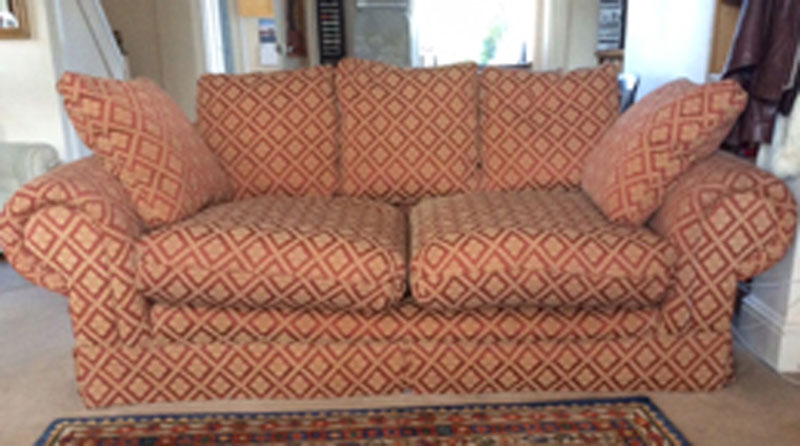 AFTER
…WOW, What a difference once we had collected her cushions and professionally converted them to our specialist foam fillings!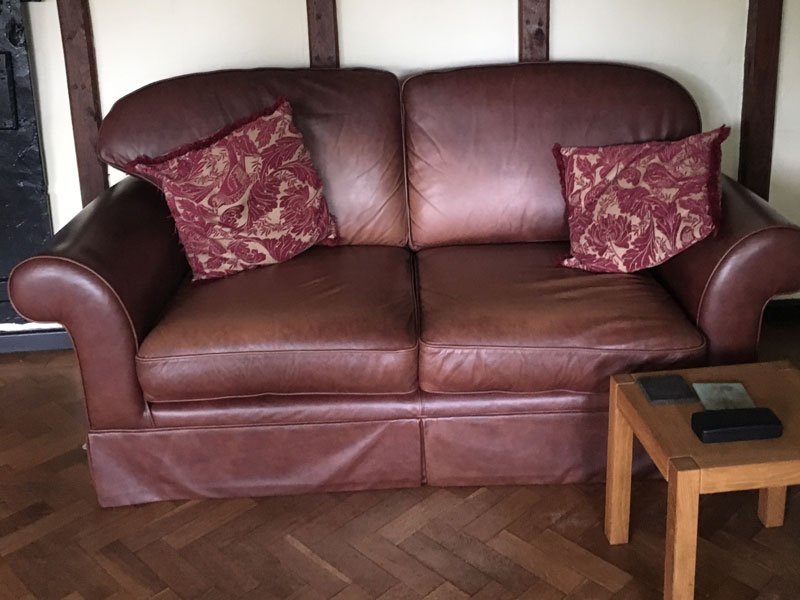 "I just wanted to say thank you to you for such a brilliant service. My cushions were delivered this morning. They are so incredibly comfortable. My thanks to all involved in such a friendly and professional service."
Janet Whitehead
Herefordshire
Please read on to see how we can professionally transform your cushions, regardless of where in the U.K. you live.
Give us a call on Freephone , click here to use our online form, or drop us a line at to find out more, including an approximate quote.
We promise you a friendly, professional response.
Some Recent Cushion Refilling Projects
Just a taste of some recent projects we've worked on! Click on an image to view in full…